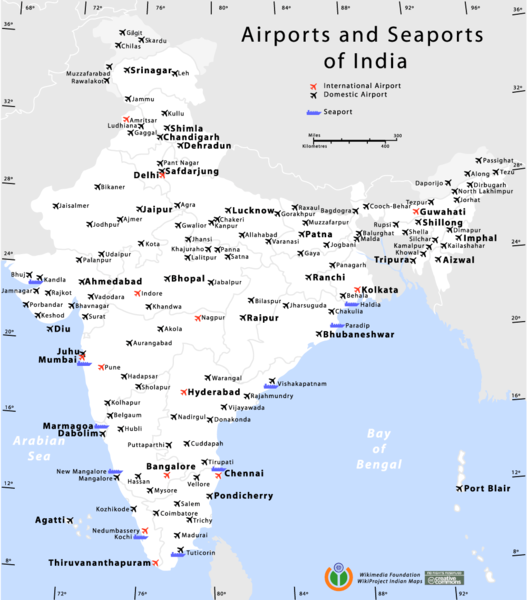 La tabla contiene la siguiente información:
City served / Ciudad asociada al aeropuerto. No siempre es la localización exacta porque el aeropuerto puede encontrarse a unos pocos kilómetros de la misma.
ICAO / Indicador de asignado por la International Civil Aviation Organization (ICAO).
IATA / The airport code assigned by the International Air Transport Association (IATA).

Airport name / Nombre oficial del aeropuerto.
Commercial service / Indica si el aeropuerto programa vuelos comerciales.
Role / Categorías posibles del aeropuerto:
Civil enclave: Aeropuerto militar con servicio civil.
Closed/former: Cerrado o aeropuerto en desuso.
Domestic: Aeropuerto que sólo opera vuelos domésticos (internos).
Future: En construcción.
International: Aeropuerto internacional.
Military: Base militar.
Ver también:
References